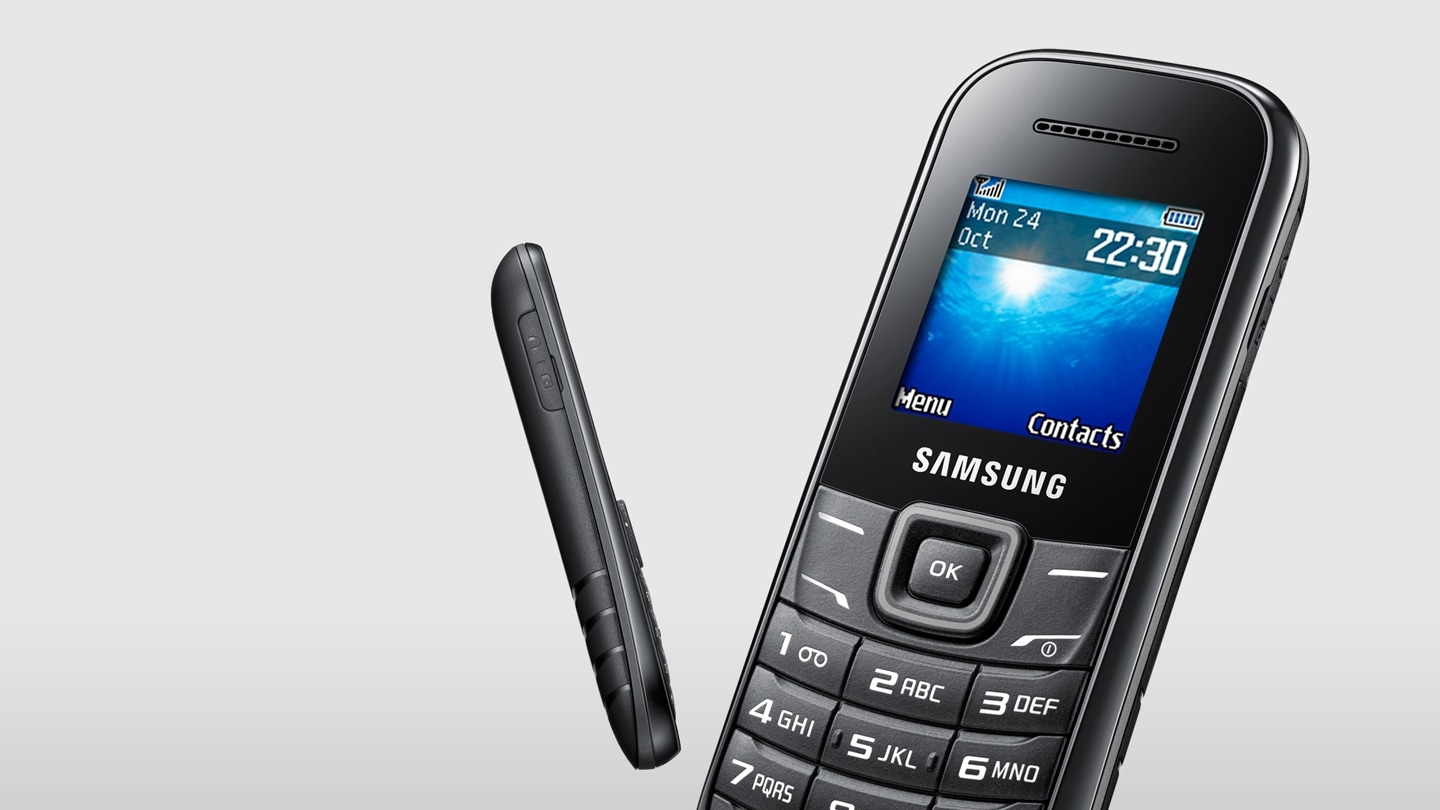 Samsung E1200 Single Sim TRCSL Approved Phone Convenient & Easy to Use……
New rubber anti-dust keypad is both designed for utmost usability and offers a dust-resistance surface that keeps your handset clean and as good as new. Superior 5-way navigation key centralises all the most popular functions on the phone into one
convenient place, easy to control and use. You'll revel at how easy it is to access your important functions including call history and phone contacts — press one button and you're there.